A leading epidemiologist has called on NSW and Victoria to redouble vaccination efforts in under 40s, and to reduce the dose intervals for Pfizer jabs.
Professor Mary Louise McLaws was on ABC News this morning, and said she thought those Covid-hit states should reduce the gap between Pfizer jabs from six to four weeks.
There's only one small study that had nearly 300 healthcare workers who hadn't ever had infection and they looked at extending that dose.
Mostly, it worked well during the Alpha (variant) period in England, but not Delta.
I'd suggest that they go back to that 28-day period between first and second dose to try to get young people under the age of 40 vaccinated as soon as possible with two doses.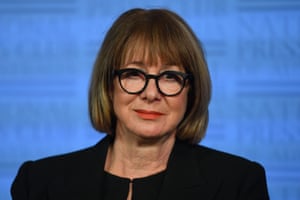 Epidemiologist Mary-Louise McLaws. Photograph: Mick Tsikas/AAP