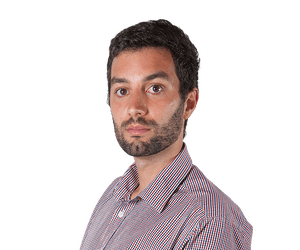 Paul Karp
The outgoing superannuation minister, Jane Hume, told Guardian Australia the Liberal party has "a fair bit of unpacking to do" but would first have to "grieve for some of our friends", as the party had lost some of its "intellectual powerhouses" in Saturday's result.
She said:
As we're analysing the drivers of this defeat, we need to ensure all voices are in the room. The Liberal party thrives when all voices are heard. And the country needs a strong Liberal party.
There will be a lot of ideas to ensure we don't remain in opposition, but it's too early to start. We don't want to read the entrails until we've gutted the chicken.
Hume said she was "blindsided" by the result, because voters seemed to be responding well to the Liberal party in places like (Labor-held) Dunkley and (independent-held) Indi.
She's not the only one – many Liberals have commented to Guardian Australia that the mood of the electorate was hard to read, with many voters not engaging and evidently having made their minds up. They walked into booths, not taking how-to-vote cards, heads down, past party volunteers.
Like the record numbers who voted early, they just wanted to get it done.
Paul Karp's taken a look at some of the MPs who are holding out on a concession:
Adam Bandt: 'This is a greenslide'
"One thing is for sure," Bandt says, "this is a greenslide".
Newly elected senator Penny Allman-Payne steps up and says she's "not surprised" at the result:
We've been campaigning for over 12 months, right around the state, and everywhere we've gone people have told us they can't find a house to rent. They can't afford a home to rent, they can't afford to buy. People have told us that they can't get the dental treatment that they need.
The Greens leader, Adam Bandt, is talking now. He says the result in Queensland is a mandate for action on climate and inequality. He says we shouldn't be giving tax breaks to people like Clive Palmer when people are living in poverty, or can't afford to get their teeth fixed. He says:
We'll take the fight up to politicians in Canberra every day [for] action on climate and inequality. The Greens are a big part of the reason we've seen a change of government.
He also welcomed the election of independents who have "helped change the political culture in this country for the better".
Here's some more from the outgoing prime minister, Scott Morrison, at Horizon church this morning. He thanked people in the church, saying:
It's very special that you're here today because you've walked this journey with us as well as have many others. Jenny and I, and the girls, are grateful to our church family here. You've given us a great foundation from which we could walk ... walk what has been a very difficult walk, I've got to tell you, over the last almost four years.
God calls us, whether you're a prime minister or a pastor or run agribusiness.
Covid summary
Here are the latest coronavirus numbers from around Australia today, as the country records at least 20 deaths from Covid-19:
ACT
Deaths: 0 Cases: 758 In hospital: 92 (with 4 people in ICU)
NSW
Deaths: 7 Cases: 8,523 In hospital: 1,165 (with 36 people in ICU)
Northern Territory
Deaths: 0 Cases: 183 In hospital: 17 (with 2 people in ICU)
Queensland
Deaths: 0 Cases: 4,504 In hospital: 432 (with 17 people in ICU)
South Australia
Deaths: 2 Cases: 3,053 In hospital: 224 (with 8 people in ICU)
Tasmania
Deaths: 1 Cases: 782 In hospital: 47 (with 1 person in ICU)
Victoria
Deaths: 10 Cases: 9,307 In hospital: 541 (with 29 people in ICU)
Western Australia
Deaths: 0 Cases: 11,557 In hospital: 326 (with 11 people in ICU)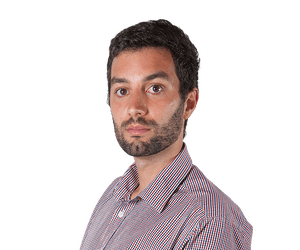 Paul Karp
Rogue Liberal senator, Gerard Rennick, has taken aim at Scott Morrison, blaming him for the larger than expected loss, which Liberals had hoped could be confined to the loss of five to 10 seats.
Rennick told Guardian Australia:
I will say Scott Morrison never had a vision, never had conviction. I went and saw him a number of times, every six months. Every sitting week there was a new crisis and the left was controlling the agenda.
He never had a vision, he was just sitting there holding the position but with no clear way forward. What was the pitch - that we were going to provide more of the same?
[Australians] didn't want 3 more years of the shit-throwing that was going on. The only thing we did were those tax cuts - and even then it was arguable whether giving them to people [earning] over $180,000 was a good thing.
Rennick said the Liberals had been "bogged down in the covid hysteria" and "didn't fight the fight on climate change". He said:
We signed up to net zero, and threw shitloads of money at solar and batteries ... We should've fought the issue on cost of living again, to argue that it was the most expensive power, like we did last time ...
When asked do we care about the environment, we should say 'yes'. Do we care about plastic? Yes, I hate plastic, there's so much plastic shit at Christmas. Biodiversity? Yes - I went and travelled the world to see the gorillas after university. But we can protect the environment without believing in this notion that a rise of CO2 is the end of mankind.
Rennick said he could have supported net zero if it were teamed with nuclear power and more hydro-electric power. He declined to express a view on the leadership, but suggested Peter Dutton was in the box seat.
From Fiji's prime minister, Frank Bainimarama:
Congratulations, @AlboMP! Of your many promises to support the Pacific, none is more welcome than your plan to put the climate first –– our people's shared future depends on it.
With Fiji's borders open, we hope to host you soon!
— Frank Bainimarama (@FijiPM)
May 22, 2022
Anthony Albanese: 'I want to change the way politics works'
Prime minister-elect Anthony Albanese is talking now, after that morning stop at a cafe. He's talking about that upcoming trip to Japan for the Quad meeting. He says it was the government's decision to have the election just days before that critical event, which has led to some haste in getting Albanese sworn in. (Penny Wong, Jim Chalmers, Katy Gallagher and Richard Marles will also be sworn in tomorrow.)
Marles will fill his shoes while he's gone – he'll be back on Wednesday and will organise a face-to-face meeting with all the premiers and chief ministers then.
He describes last night as a "really big moment" in his life, and:
What I want it to be is a big moment for the country. I want to change the country, I want to change the way politics works in this country.
Now he's off for a series of briefings.
SA records two Covid deaths
Two people have died from Covid in South Australia. 224 people are in hospital, eight in intensive care. SA recorded 3,053 new cases:
Oh, Queensland. You're overdue a break from these floods:
Anthony Albanese got emotional as he talked about committing to the Uluru Statement from the Heart last night: