Optus CEO says 9.8 million customers affected by data attack under 'worst case scenario'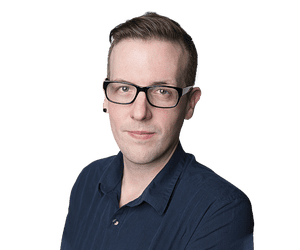 Josh Taylor
Optus customers dating back to 2017 may be caught up in the massive hack of the telco's customer database, the company's CEO has revealed.
Kelly Bayer Rosmarin told reporters on a media call on Friday that the company is still not sure exactly how many customers had their personal information – including name, phone number, date of birth and in some cases passport or driver's licence numbers – compromised in the attack, but that 9.8 million was the "worst case scenario".
She said:
We have reason to believe that the number is actually smaller than that. But we are working through reconstructing exactly what the attackers have received.
The data goes back to 2017 because under law Optus is required to keep identity verification records for six years. Until Optus determines who is affected, then Optus will be able to directly contact those customers. Bayer Rosmarin said even those customers not directly affected will hear from Optus.
There have been no ransom demands, and Optus has not yet determined whether it was a criminal organisation or state actor attack on the company. She wouldn't go into detail about how the attack occurred, saying it was "the subject of criminal proceedings".
The IP address of the attacker "came out of various countries in Europe", she said.
Bayer Rosmarin said the whole country needed to respond to the attack together:
We don't yet know who these attackers are and what they want to do with this information, which is why we really need a Team Australia response.
Key events
Show key events only
Please turn on JavaScript to use this feature
Penny Wong has issued a very brief statement about her meeting with China's foreign minister, Wang Yi:
Today I met China's State Councilor and Minister of Foreign Affairs, Wang Yi, in the margins of the 77th session of the United Nations General Assembly in New York.
The meeting reaffirmed the Australian Government's view that it is in the interests of both sides to continue on the path of stabilising the relationship.
We had a constructive conversation, where I expressed Australia's views on a range of bilateral, trade, consular and human rights issues, as well as international and regional security.
Australia will seek to cooperate in areas of mutual benefit. We remain open to dialogue and engagement with China, including to address shared challenges.
Australia continues to work towards productive and stable relations with China, based on mutual benefit and respect.
Peter Dutton is happy about the meeting Penny Wong held with China's foreign minister, Wang Yi, but he also seems to think that all the issues with the China-Australia relationship should also be fixed by now:
We want to support the government in international relations. I made it very clear when Penny Wong and the Prime Minister engaged with the Solomon Islands.
As Labor pointed out when they were in opposition, you have to pay on results and in Solomon Islands, the situation has only deteriorated.
Since Penny Wong first engaged in relation to her engagement with the Chinese, I hope we can have an outcome in relation to human rights issues raised.
I hope we can have an outcome in relation to other issues including the trade sanctions in place now. And the talk is one thing but the outcome is really what we need. Those farmers, for those businesses come those employees, those affected by the trade sanctions at the moment the Chinese imposed, when need to see the outcome, not just the talk. I hope Minister Wong's discussions can lead to the outcomes we want but so far, that hasn't happened.
Peter Dutton thinks the government should have solved the Optus breach by now.
The opposition leader suddenly believes governments should be very free with information:
This may well be the biggest data breach in Australia's history. Nine or 10 million people have had their personal information potentially compromised. We don't know much more detail than that because the Minister Clare O'Neil is missing in action and I think there are a lot of Australians who rely day to day on their Internet connection, on the telephone and devices otherwise that they would be using in their homes.
People may have shared passwords. There are a lot of people who are very concerned, particularly older Australians and need assurance from the Government to provide the understanding of what is happening. Is there a further likelihood of an attack by this group? Do we know whether it is an organised crime group? Or do we believe it is a state actor that is involved? Do we believe that there is a further compromise potentially? Is the system integrity, has it been restored?
These are questions Clare O'Neil should be answering and we asked for a brief from the ACSC and hope to receive that scene. This is a significant problem for the Government and the Government had all the answers before the election, including how they were going to help families and cost of living and the best and completely walked away from any of that responsibility. It is important for that information to be provided by the Minister and provided today, to provide reassurance to those customers that are most affected by this most egregious breach.
Save the Children Australia calls for more financial aid to worst-affected hunger hot spots
Save the Children have also weighed in on Australia's $15m contribution to the Horn of Africa and Yemen food security crisis.
CEO Mat Tinkler said it was a start but no where near enough:
This funding is a solid down payment and a welcome indication of the political will needed to address the desperate humanitarian need of nations hit hard by the global hunger crisis.
However, there is much more Australia, and the international community can, and must, do.
Save the Children Australia wants the Australian government to commit $150m to emergency relief in the world's worst-affected hunger hot spots, including the Horn of Africa, with a further $200m annually over three years, and to implement a long-term strategy to address food security worldwide.
In Somalia 50% of the population, or 7.8 million people, are now facing crisis-level food insecurity or worse. This includes 1.48 million children suffering from acute malnutrition.
In some areas of Uganda, it is estimated that 40% of the population is going hungry, including tens of thousands of children.
In Kenya an estimated 942,000 children under five are acutely malnourished and in need of treatment.
Government approves two proposed mergers of community owned banks
Now it is up to the customers to decide if it goes ahead.
Jim Chalmers has made the announcement:
Today I am announcing my approval of two proposed mergers of customer-owned community banks under the Financial Sector (Shareholdings) Act 1998, the Financial Sector (Transfer and Restructure) Act 1999, and the Banking Act 1959.
The first is between Heritage Bank and People's Choice Credit Union, and the second Greater Bank and Newcastle Permanent Building Society.
The proposed mergers are expected to support competition and innovation in the banking sector by allowing these customer-owned banks to better compete with the larger players and deliver higher quality products and services to members.
Customers from the banks will vote on the proposals as part of their annual general meetings. The banks' mutual ownership structures will be maintained following the mergers.
The AFL grand final parade is keeping Melbourne occupied and very happy and the Swans (boo) and Cats (whatever) are answering questions in front of the crowd.
They both think they can win.
Australia pledges $15m for food aid in the the Horn of Africa and Yemen
The government has been lobbied to do more to address hunger crises across the world. One of those is the food security crisis in the Horn of Africa and Yemen, which was exasperated by Russia's invasion of Ukraine holding up grain supplies.
Australia has pledged $15m to help in that region and Anthea Spinks, Oxfam Australia's program director, said in response:
We welcome the announcement of $15m to address the food security crisis in the Horn of Africa and Yemen as an important first step, however it is far short of the $150m that we have been calling on the Australian government to provide to prevent people sliding into famine.
It is estimated that one person is dying every 48 seconds in Ethiopia, Kenya and Somalia alone, where the worst climate-fuelled drought in decades is being exacerbated by the war in Ukraine, the Covid-19 economic fallout and surging food prices. The warning that famine is expected in Somalia as early as October highlights the urgent need for action.
Governments can and must mobilise enough resources to prevent catastrophic hunger and a worsening humanitarian crisis. It is critical that the Albanese government act now and increase their contribution to address this global hunger crisis and fulfil its duty as a wealthy country.
Liberal senator says anti-monarchist Greens are 'radicals'
I think people who vote for the Greens do so with clear minds and open eyes, but Simon Birmingham seems shocked that some Greens MPs are not fans of the monarchy.
Q: We've heard the Greens carrying on about how King Charles is not their king and attending protests and stuff. What do you say about that?
Birmingham:
The there are many well-meaning Australians who voted for the Greens, but the complete disregard and disrespect the Greens show should be a message to those Australians. Don't flirt with the radicals.
Or – just maybe, just as with those who vote for any other political party, there are voters who share the Greens views and are happy for those views to be aired in the parliament by their representatives. Just a thought.
Severe weather warning for NSW northern coast line has been cancelled
The severe weather warning for the NSW northern coast has been cancelled, which is great news. The situation still needs to be watched though – there are thunderstorms on the horizon, but the main danger of flooding has passed.
From the BOM:
The low pressure system that led to heavy rainfall over the northern New South Wales coast overnight is weakening. Severe weather is no longer occurring in NSW.
The immediate threat of widespread severe weather has passed, but the situation will continue to be monitored closely. There remains a risk of severe thunderstorms developing about the coastal fringe from Tweed Heads to Port Macquarie. Severe thunderstorm warnings will be issued if necessary.
Tory Shepherd
Penny Wong calls on China to use its influence to end war in Ukraine
The freign affairs minister, Penny Wong, has again condemned the Russian president Vladimir Putin's nuclear threats and has called on China to use its influence to end the war in Ukraine.
In New York for the UN general assembly, Wong said this morning she had a "constructive" meeting with her Chinese counterpart, Wang Yi.
She urged restraint and de-escalation on Taiwan, spoke about the detention of Australians Cheng Lei and Yang Hengjun in China, and discussed the ongoing trade restrictions China has imposed on Australian goods. She said "continued engagement and goodwill on both sides" was needed to stabilise the fraught relationship. Wong said:
It's a long road in which many steps will have to be taken by both parties to a more stable relationship.
She also called on China as a "great power" and signatory to the UN charter to use its influence on Russia:
We believe, as does every country, with the exception of Russia, that Russia is in breach of the UN charter through its illegal invasion of Ukraine. And we encourage China… to uphold the UN charter, to use its influence to end the war.
She also repeated her comments that Russian president Vladimir Putin's threats to resort to nuclear weapons were "both unthinkable and irresponsible". She said:
We cannot allow Mr Putin's irresponsible threats to be successful in shaping an outcome, which goes to Ukrainian sovereignty being abrogated.
Wong has also met with leaders from Solomon Islands and other Pacific nations, and discussed the Aukus partnership with the UK's new foreign minister, James Cleverly.