In recent times, coding education has seen a sudden spurt with number of companies teaching coding, riding the digital education wave during the pandemic. This has created a huge debate across parent's community about significance and importance of coding for students at early age. In likes of Whitehat Jr., CampK12, Makebot and various other coding companies, today students are learning coding as part of their daily/weekly activities. But since coding is still not introduced formally in any Indian board so far (until NEP 2020 implementation), parents don't have a compulsive reason to introduce this to kids at an early age.
Codingbee in association with Times of India fills that void by using coding as a path toward innovation. Like Spellbee which is about language skills, Codingbee focuses on analytical and reasoning skills of children with age 8 to 18 years. It offer live coding classes in form of workshops for all participating students and prepare them to build an app prototype. Students then gets an opportunity to pitch their app ideas to Codingbee empanelled companies, who will evaluate ideas and offer scholarships, internships or buyout options to students. This way, Codingbee competition ensures that all students who are learning coding today (from any company, institution, school) must get an opportunity to create and showcase their innovation at a global level.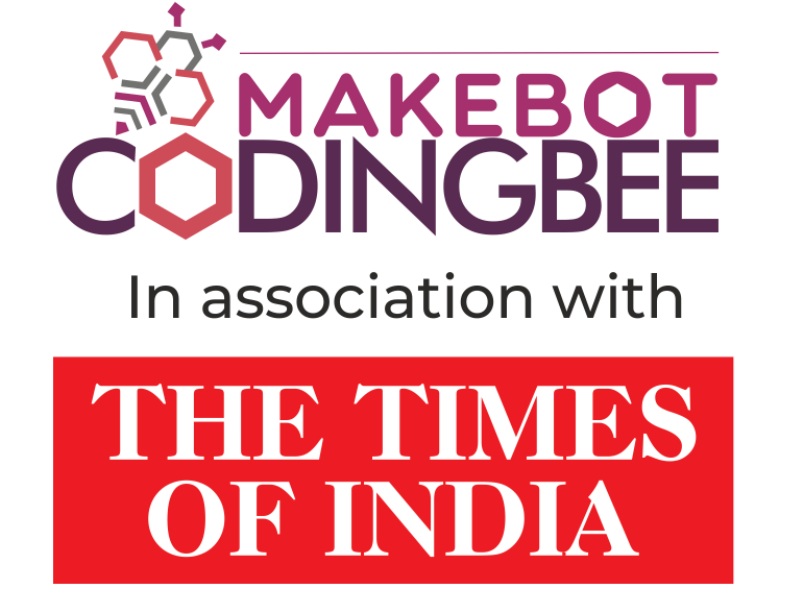 CODINGBEE – 100 Innovative Schools in India
Today schools are gearing up to adopt and implement new education policy where coding is also a very important element towards futuristic education. Codingbee also enable schools to introduce coding to all its school students that too with live classes from industry experts. Experts conduct classes every week to teach/mentor students to prepare for Codingbee championship and guide them during their concept & app building process. Codingbee also provide an opportunity to participating schools where they will be featured as Top 100 innovative schools based on number of student innovations, qualifiers and final results. Vision of Codingbee is to introduce coding to all students (from school or any institution) at the foundation level and give them a platform to create an idea which will change the world.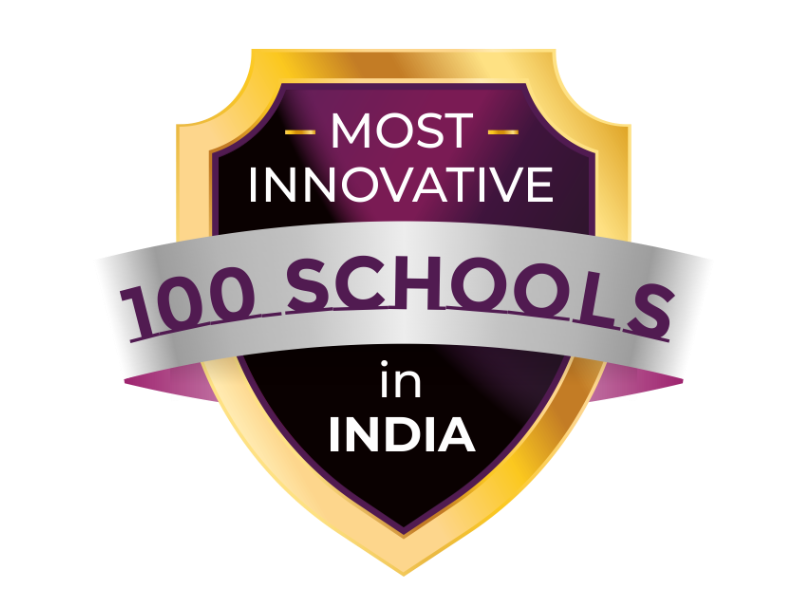 Launch Event - Codingbee
Codingbee competition was recently announced over virtual event with stalwarts from education industry joining in from all parts of country along with students and parents of various schools. The list of prominent speakers include: Mrs. Revathi Srinivasan, Smt. Sulochanadevi Singhania School, Thane, Dr. Mrs. Vandana Lulla, Director – Podar International School, IB & CIE – Mumbai, Mr. K.V. Vincent, Member - Governing Body of the Council for ICSE, New Delhi, Vinayak Sudhakar, Development & Recognition Manager, South India, International Baccalaureate Organization, Mr. Brijesh Karia, COO, Singhania Education Services, Mr. Krishna Singh, CMD of Globalspace Technologies, Chintan Gandhi, Chief Manager, Brand Capital, The Times Group, Jyothi Nair, PYP Coordinator, Aarth Universal School and Mr. Amit Verma, Co-founder – Makebot.
Talking about the relevance of coding at early age, Mrs. Revathi Srinivasan said "The way children are exposed to different languages and skill sets at an early age like music, arts, sports, drama etc., coding should also be seen as a language with the purpose of communication, in all – verbal & non-verbal forms". With change in how education is delivered today after pandemic, Dr. Mrs. Vandana Lulla, said that "The students have embraced the current situation with positive learning's even though they have been moved out of the cradle and put to technology". The transdisciplinary approach with coding in learning pedagogy gives an opportunity to develop skills which is the most important learning of life".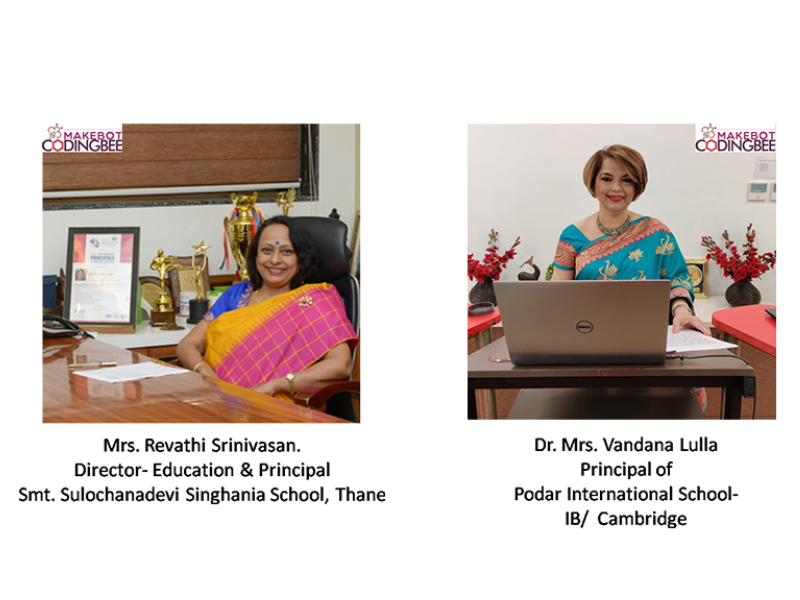 Coding will lead to innovation at early age
"Coding provide opportunities to create things from scratch like any other form of skills including arts, music etc. But unlike other skills, it enhances cognitive abilities in children including problem-solving skill in real life situations. We have seen such real-world examples solving our daily life problems with food delivery apps, cab booking, healthcare services at home, entertainment and virtual education"- said, Amit Verma on his vision of Codingbee. "If we can instill this habit of thinking out of box, keeping the creative index of children intact – we can make innovation as an active and integral part of our education system." – he further added.
With world economy exploring options for emerging tech driven countries, India is rightly poised with its youngest population in the world. "The rise of startups and concept of thought in India, built in India and scaled globally should be the mantra for all" - said Mr. Krishna Singh, bringing in an industry perspective. He also added - "The future industry vision in India can only be lived by embracing and adapting to the changes in the positive approach in education with platforms like Codingbee where technology plays a key role".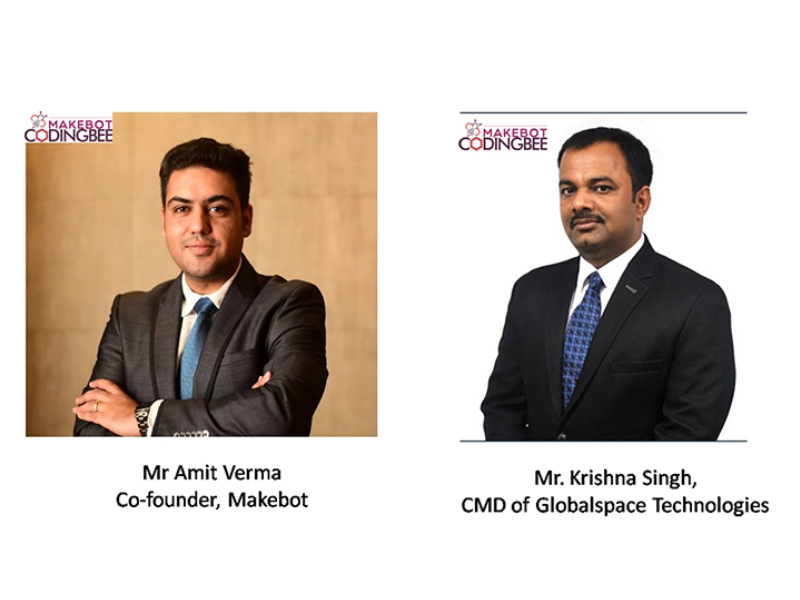 Codingbee – world coding championship is open for students from grade 3rd to 12th. Students from all schools and boards can learn and develop an innovative app prototype on any language including Scratch, Python, Artificial Intelligence & HTML/Mobile development. Registrations for competitions are now open at www.worldcodingbee.com
Disclaimer: Content Produced by Makebot